The 2019 Maui Visitor Industry Charity Walk will be held on Saturday, May 11th. The Foundation will be participating again and hope you will support our efforts.
Welcome to Ryan Nobriga, the General Manager of the Westin Ka'anpali Ocean Resort Villas, as the new Maui County Charity Walk Chair.
We look forward to another successful year at this year's Charity Walk!!
For the 2018 Charity Walk, the Foundation came in 3rd Place for Non-Profit Agencies!
The 2017 Charity Walk set a new record at this year's event!! A total of $1,159,053 was raised for Maui County non-profits. The Foundation raised a total of $25,074 for our 1st -year efforts. Mahalo to all those who donated this year, and special mahalo to Board President, Mark Tillman who was the top Foundation money raiser, with $2,856!!
Even thought the walk is over, you can still donate until the end of the month. Please use our link, or the donate button on this website.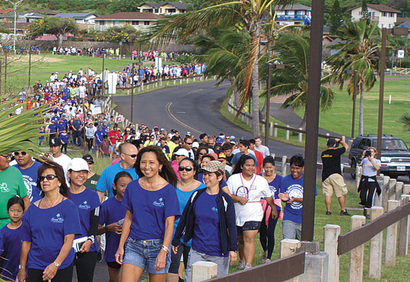 Development Committee member Dan Williams will be heading up this important effort. For more information, contact him at onenapi@aloha.net, or Executive Director, Jeff Rogers, at lhsf08@yahoo.com.