The 5th Legends of Lahainaluna will be held at the historic Pioneer Inn, on November 9, 2017, from 5:30 PM to 8:30 PM. This event honors individuals and businesses that have made a significant impact to Lahainaluna. This year, we will be honoring Lori Gomez-Karinen in the Individual Award Category.
The business category recipient will be Na Hoaloha 'Ekolu, the parent company for Old Lahaina Luau, Leoda's, Star Noodle and Aloha Mixed Plate.
Former LHS teacher, Samuel Mookini will be the posthumous category award recipient.
Mahalo to the following event sponsors: Island Sotheby's International Realty (Level 3), State Senator Roz Baker (Level 4), State Farm-Chad Santiago Insurance Agency, Inc. (Level 4), VIP Foodservice (Level 4)
For tickets, sponsorships and advertising opportunities, call the executive director at 808-661-5332, or email lhsf08@yahoo.com.
2016
After a lengthy hiatus, the Legends of Lahainaluna Awards Ceremony returned to the Pioneer Inn on April 3rd, 2016. We were honored to be able to recognize former LHS Principal, Mike Nakano, who served from 1995-2010. We were also fortunate to be able to recognize the TS Restaurant family on Maui; Kimo's, Hula Grill, Leilani's and Dukes, for all the support they have shown our community over the years. Our Posthumous award went to the Reverend Sheldon Dibble, who was one of the original teachers at Lahainaluna. Accepting his plaque, via video, was his great, great, great grandson, Will Fleishell.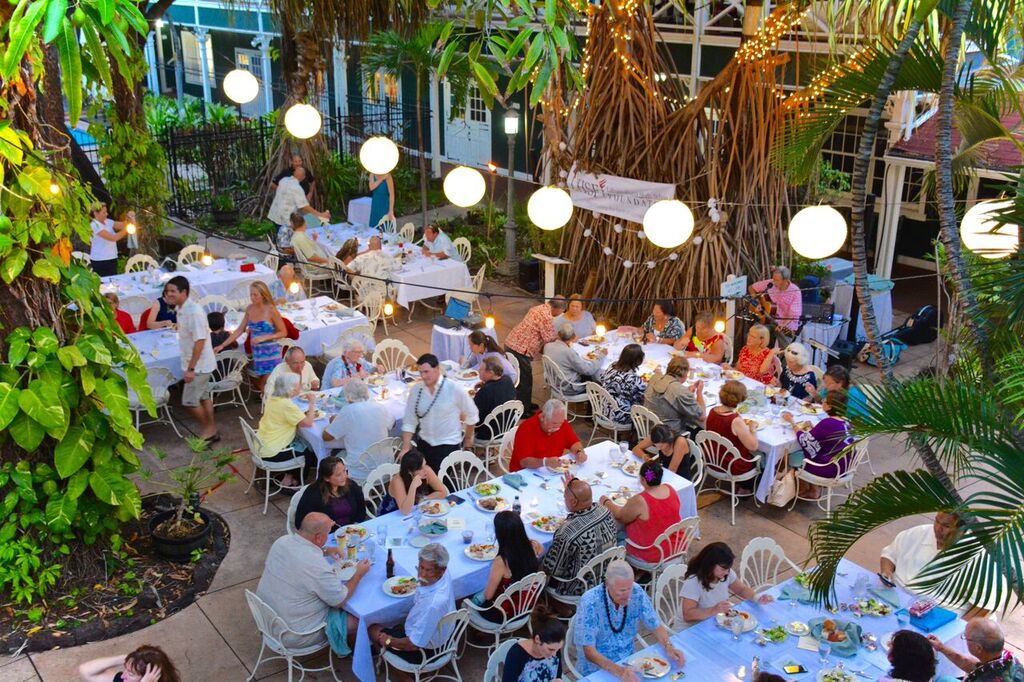 The Lahainaluna High School Foundation presented the 3rd Annual Legends of Lahainaluna Awards, on Thursday, November 21, 2013, at the historic Pioneer Inn.
The 2013 honorees were Hellas Construction in the Business Category, Mary J. Bloder was honored posthumously, and Reverend Earl Kukahiko was the honoree in the Individual Category.
The 2012 honorees included The Makana Aloha Foundation in the Business category, Alice K.K. Banham (1896-1956) for the Posthumous category, and Andrew Kutsunai & Sue Cooley were both chosen to receive the Individual award. ESPN personality, Neil Everette was the emcee.
The inaugural 2011 event honorees included Robert Kawaguchi, Henry "Bruno" Ariyoshi and the Westin Maui Resort & Spa. ESPN personality Neil Everette was the emcee.
For more information and pictures, use this link. or use the Projects-Events tab on the menu bar above.