Celebrating eleven years of The LHS Class Challenge

The eleventh annual LHS Class Challenge took place on Friday, July 20 at the Hawaii Prince Country Club on Oahu. From its very beginnings, this has been a very important "fun" raising event for the Foundation but just as important, it connects LHS alumni and supporters for a fun day together.
This year's format was a shamble where each player teed off, the best drive was selected and everyone played their own ball from there. The team score was the low two net scores on the hole added together. The field was divided into three flights for All Class (teams with all players who are LHS alumni), Some Class (at least one LHS alum) and No Class (open to anyone).
FLIGHT WINNERS
NO CLASS (Tie): Aaron Uno, Tyler Miyamoto, Mike Shibuya, Sonny Morreira
Eric Sakaida, Scott Sakurada, Alan Inaba, Steve Hokama
SOME CLASS: Jay Nakashima, Amadeo Verzon, Gary and Janice Okazaki
ALL CLASS: Dane Sakaida, Shirley Grossi, Wayne Saruwatari, Steve Salbedo
A special Mahalo to Hawaii Prince Country Club, Bird of Paradise Restaurant, and our wonderful volunteers, prize donors and sponsors:
VOLUNTEERS
Tanya Arakawa '68
Merle Bernades
April Catugal '71
Glen Feteira '66
Merna Okamura
LUNA PRIDE AND HOLE SPONSORS
A-Team Solution (Glenn Kodani '70)
CMR Financial Advisors, Inc. (Clifford Robello)
Creature Comfort (Dan Shimabuku '72)
HC&D (Aaron Uno '66)
Henry Loui's Restaurant (Anson Kaneshiro '75)
Class of 1965 Boarder's Team
Miyabara Associates, LLC (Mike Miyabara '68)
Pural Water Specialty Co., Inc (Earl Ichimura '74)
TOURNAMENT AND HOLE SPONSORS
Island Top Soil (David Souza Jr.)
Morisaki Family (Ramsay Morisaki '68)
Pyramid Insurance
R.M. Towill Corporation (Collins Lam)
ADDITIONAL HOLE SPONSORS
In Memory of Clarence and Pat Agena
Blaine Bernades-Pyramid Insurance
MR Financial Advisors, Inc (Clifford Robello)
Island Sotheby's International Realty
HOLE IN ONE SPONSOR
Tony Nissan (Stan Masamitsu, Ken Nakamoto, and Sue Eguchi)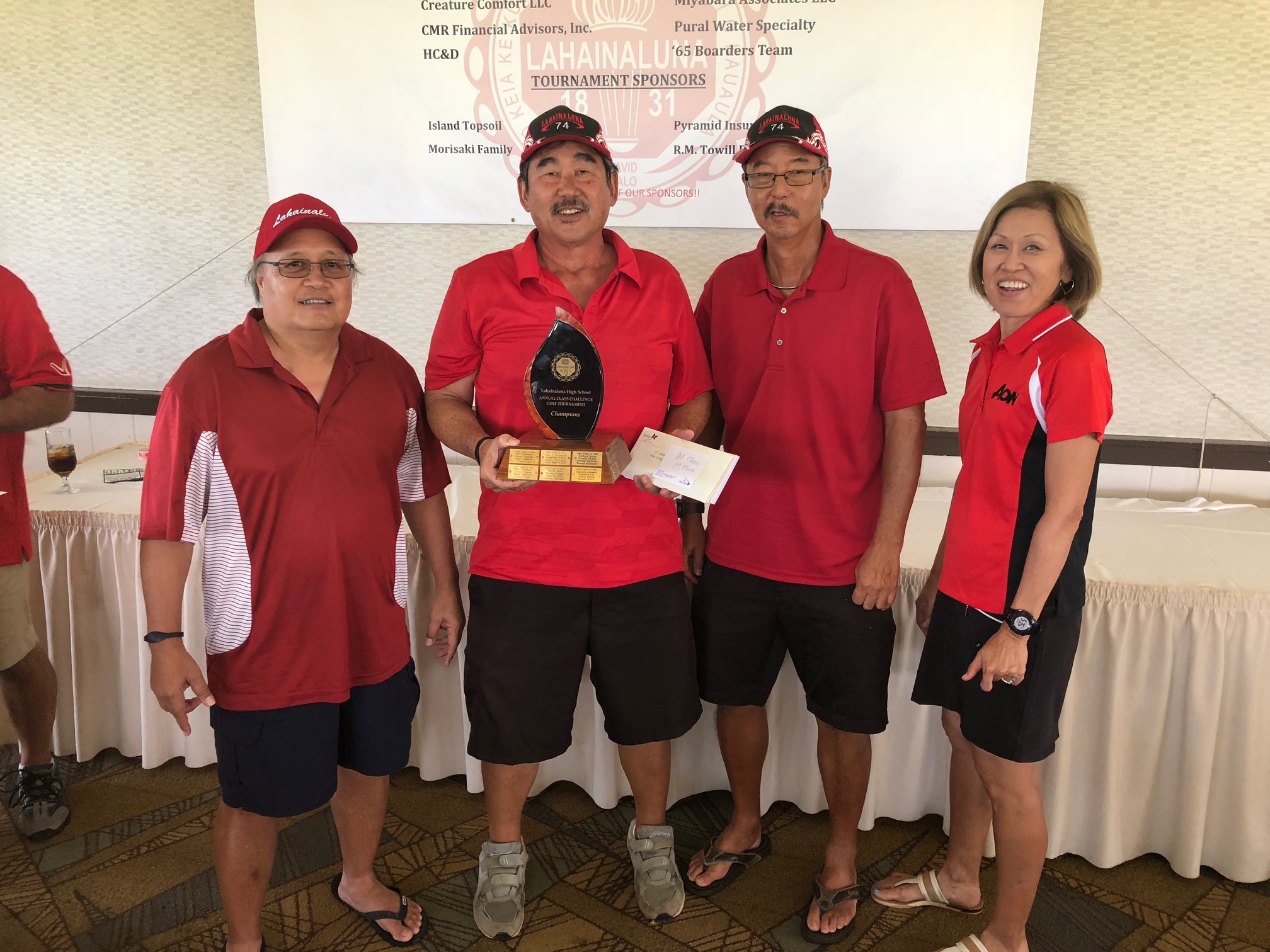 All Class Team Winners
Steven Salbedo, Dane Sakaida, Wayne Saruwatari and Shirley Grossi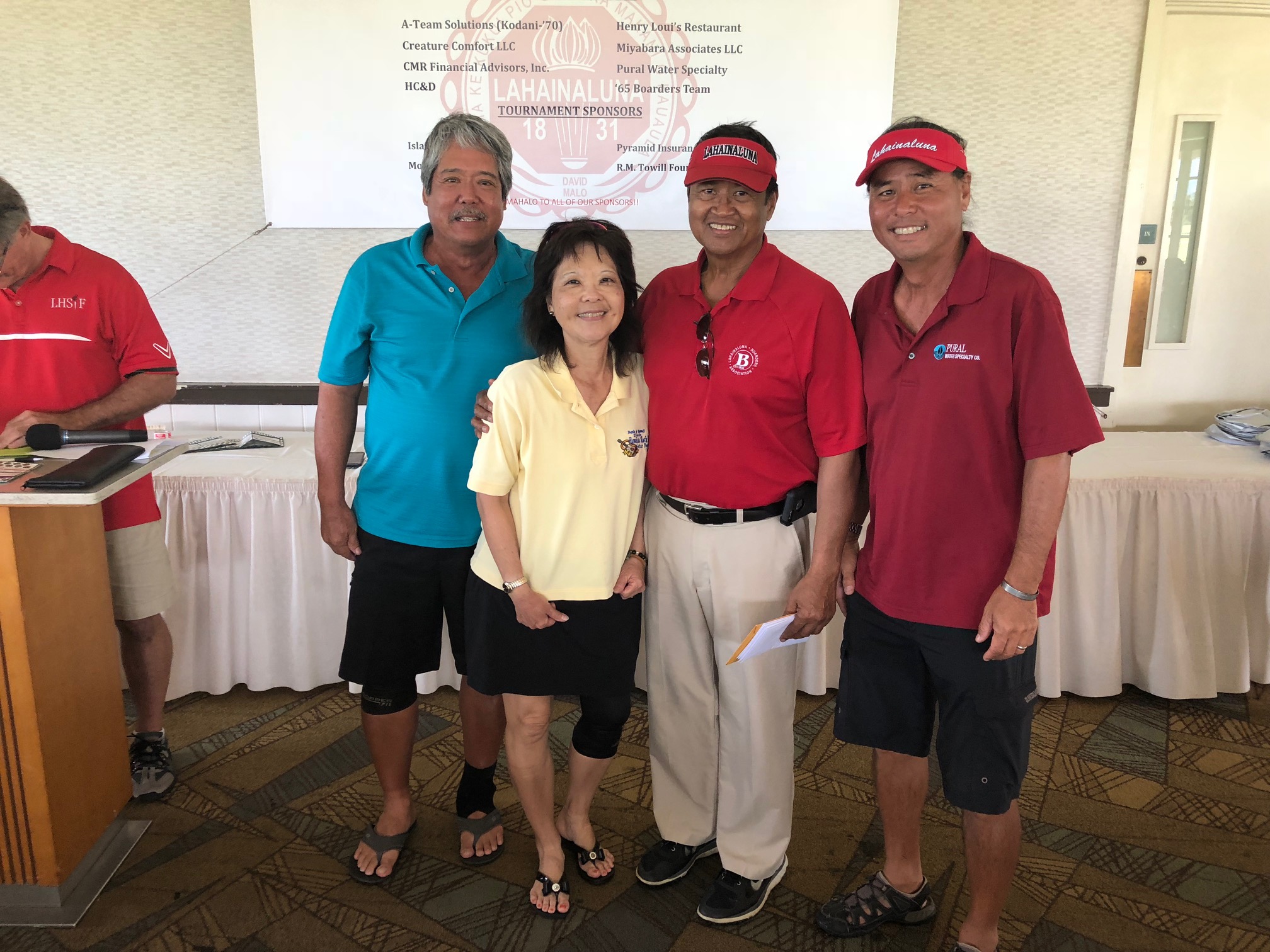 Some Class Winners No Class Winners
(L to R) Gary & Janice Okazaki, Amadeo Verzon ('70), Jay Nakashima.
2017 Class Challenge
The 2017 LHS Class Challenge was held on July 13, 2017, at the Hawaii Prince Golf Club.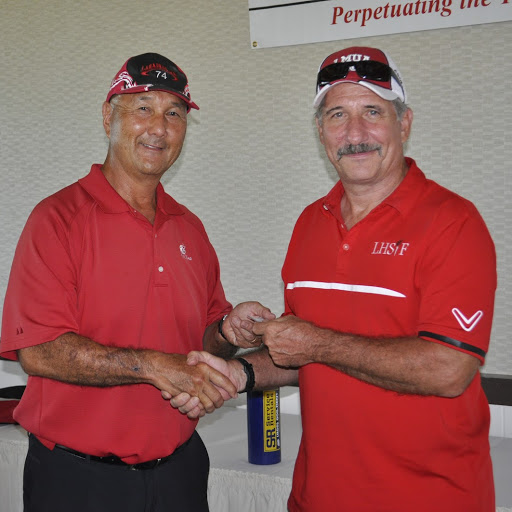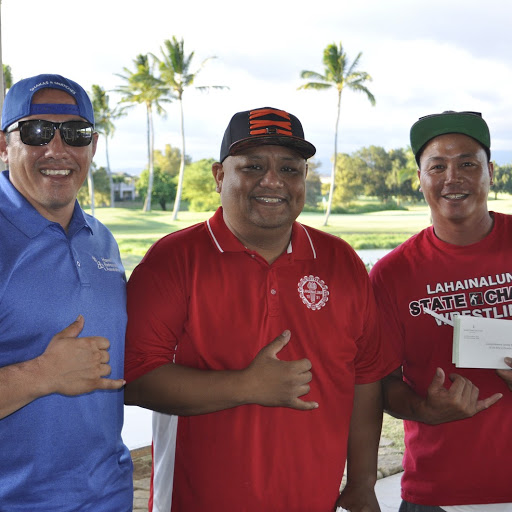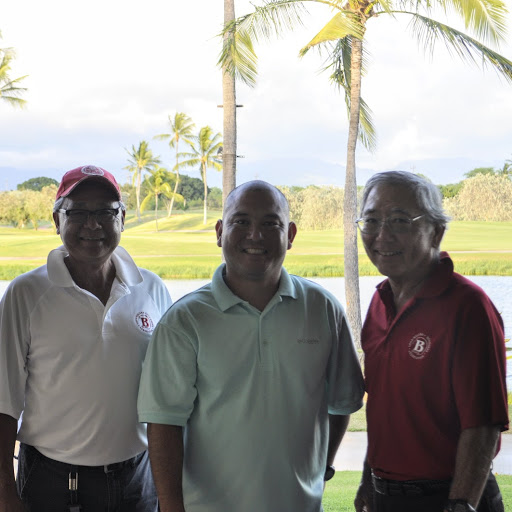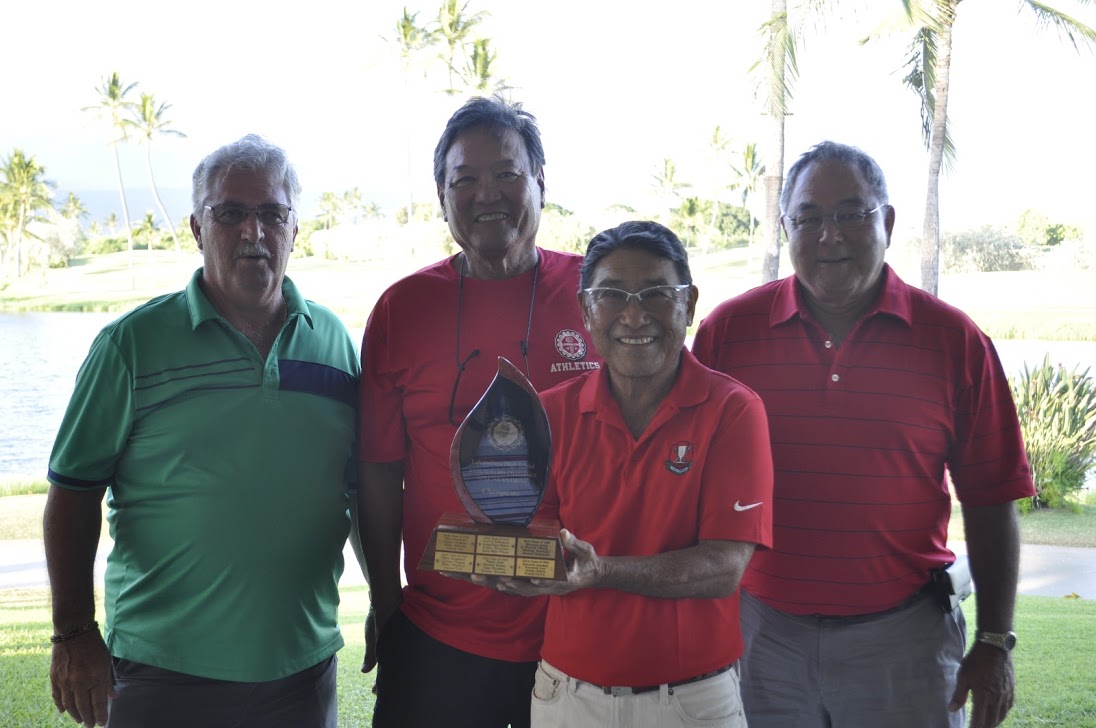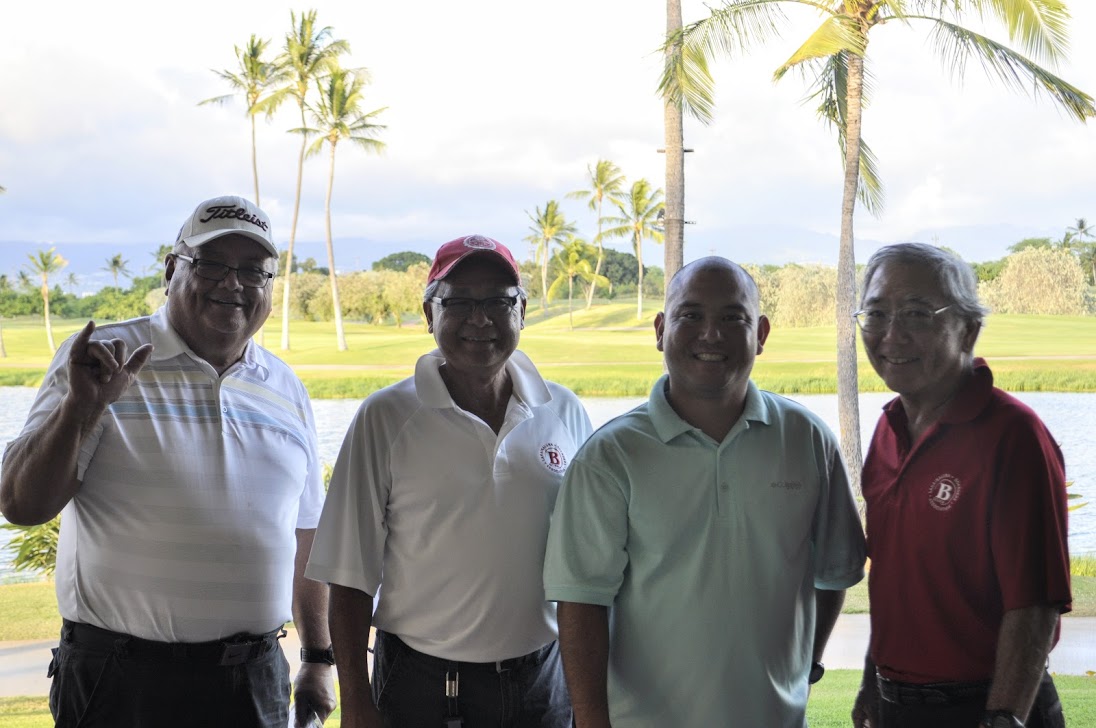 2016 Class Challenge
Rob Shelton, LHSF Board member and former board president represented the Foundation at this year's event and filed this report:
I had the pleasure of participating in the LHS Class Challenge in the "SOME CLASS" team category with 1973 grads Gregg and Joyce Wada, and Lee Ann Shigezawa. The Hawaii Prince Country Club has proven to be a great venue for the tournament. The course is fun and fair, although the sometimes windy conditions were challenging this year. The four ball format ensures that every team member's score counts so you really have to be on top of your game.
It takes a concerted effort to put on an event like this, and we are grateful for the hard work of Earl Ichimura, Eric Okazaki, Mike Miyamoto, all of the volunteers, sponsors and prize donors. Everyone has a great time together and we are already looking forward to next year's event.
What strikes me most about this event is the terrific camaraderie and support Lahainaluna High School has with its alumni and supporters. Everyone was very enthusiastic about Lahainaluna, and we were grateful for the opportunity to update the participants on the Foundation' progress this year and what we are trying to do for our school and community. Earl presented the Foundation with a check for $16,000.00, bringing the nine year total to $146,000.00. That is remarkable, and really allows the Foundation to fulfill its mission by providing opportunities and resources to Lahainaluna.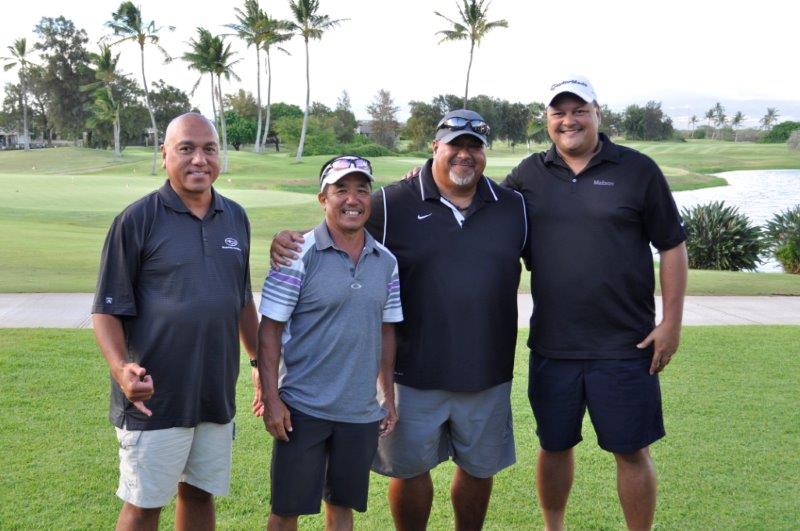 NO CLASS- 1st Place Team: Matson team of Dean Matsuoka, Len Isotoff, Harding Parilla, Cory Fukushima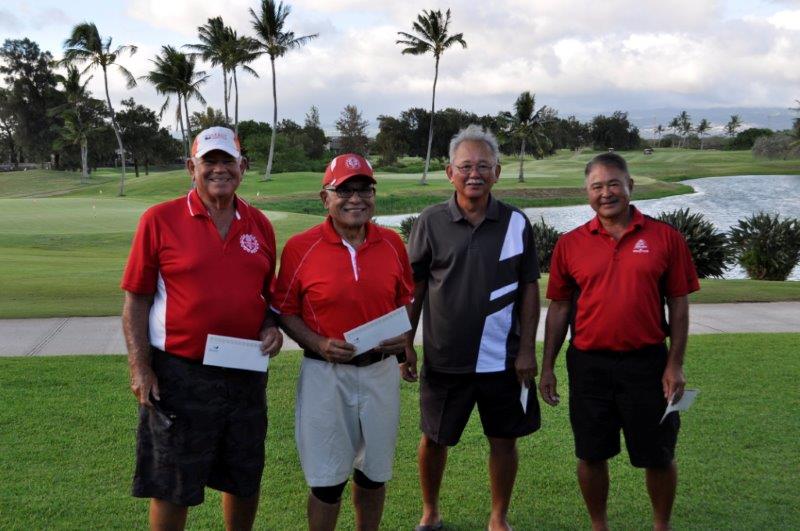 SOME CLASS- Class of 1962- 1st Place team: Frank Crozier, Merton Agena, Warren Nakamura, Melvin Nakaima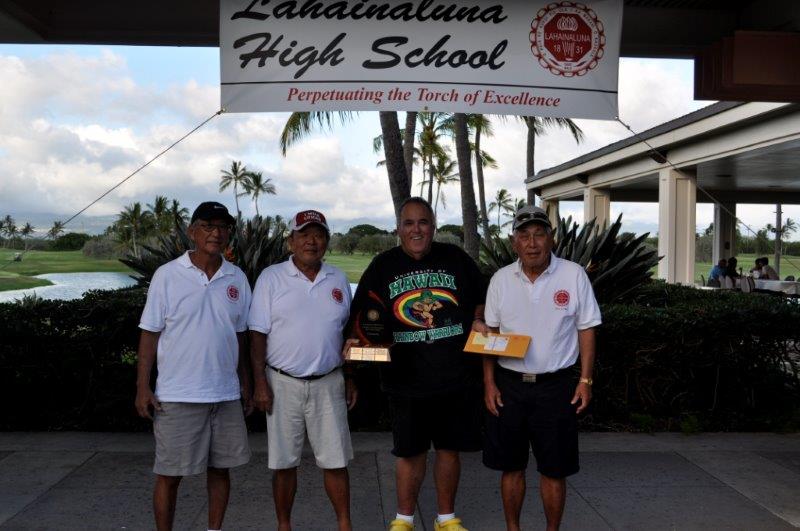 ALL CLASS-Class of 1962: Alan Kawaguchi, Thomas Fujita, Noosh Nishihara, Gerald Ichiki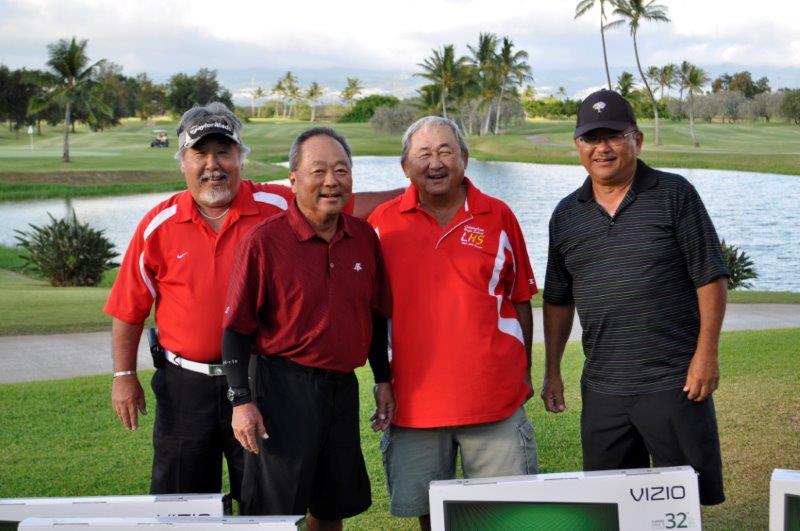 Grand Prize (9th Place Overall) All Class of 1968: Howard Hedani, Mike Miyabara, Wayne Anbe, Douglas Ichimura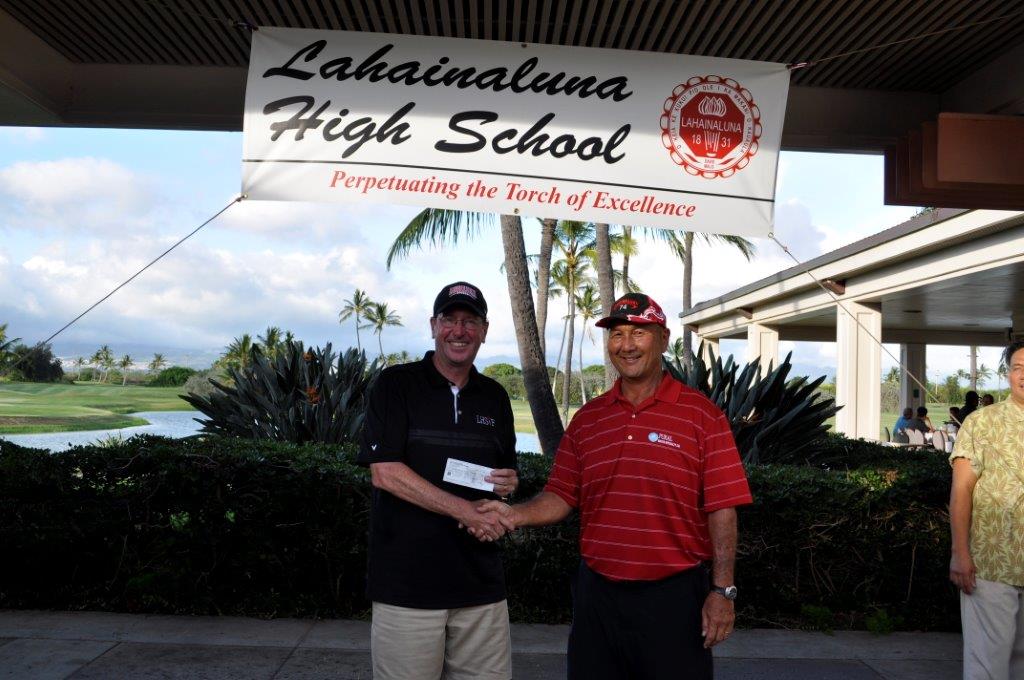 Check presentation: Rob Shelton, Earl Ichimura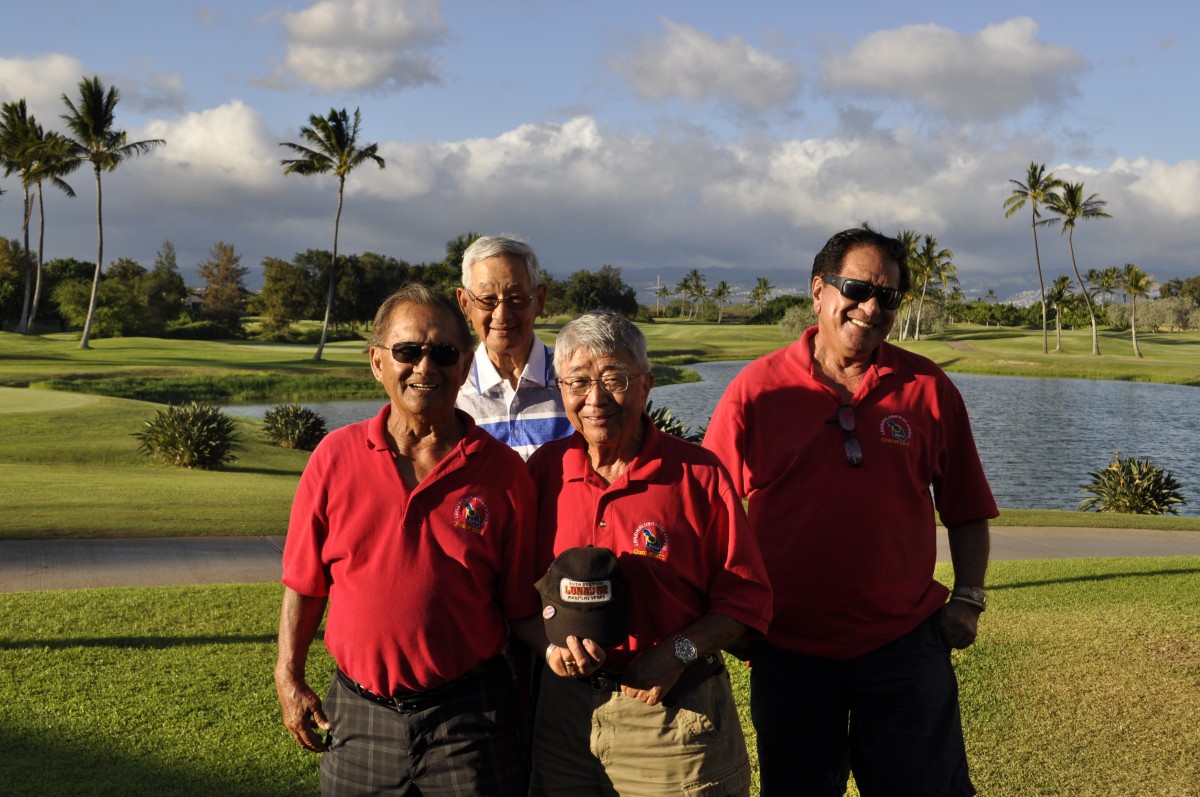 Oldest All Class-Class of 1952: Charles Araki, Clifford Yoshida, James Kumagai, George Enriques