Athletic Planning
Program Description
The Athletic Planning Program serves to develop projects that improve the quality of athletics at Lahainaluna High School. Athletics involves more than sports equipment and practice and gym facilities, but it involves relationships with the students involved in sports, the coaches, parents, and community.
The Foundation began an ambitious $10M capital improvement project in 2007 - to bring a sports & events stadium to Lahainaluna High School and the West Maui community. The Foundation is proud to announce that Phase I and II of the stadium project (Re-do the IMU!) has been completed (December 2014) Phase I began on February 26, 2010 with the blessing and groundbreaking ceremony. Phase One included the installation of a 4-lane synthetic surface track and state-of-the-art Matrix ® artificial surface field by Hellas Construction,a new scoreboard, and other improvements. Phase II began in January 2014 and included bleacher seating for 3,000, press box and arrival building (restrooms and ticket office)

Listen to Neil Everett's ESPN radio Xtrapoint clip
The project on YouTube:
Re-do the IMU!@ in the news:
MauiNews.com (February 27,2010)
LahainaNews.com (March 4, 2010)
The Stadium project needs your help:
Purchase a personally engraved paver to show your support for the stadium project. View information and download order form here.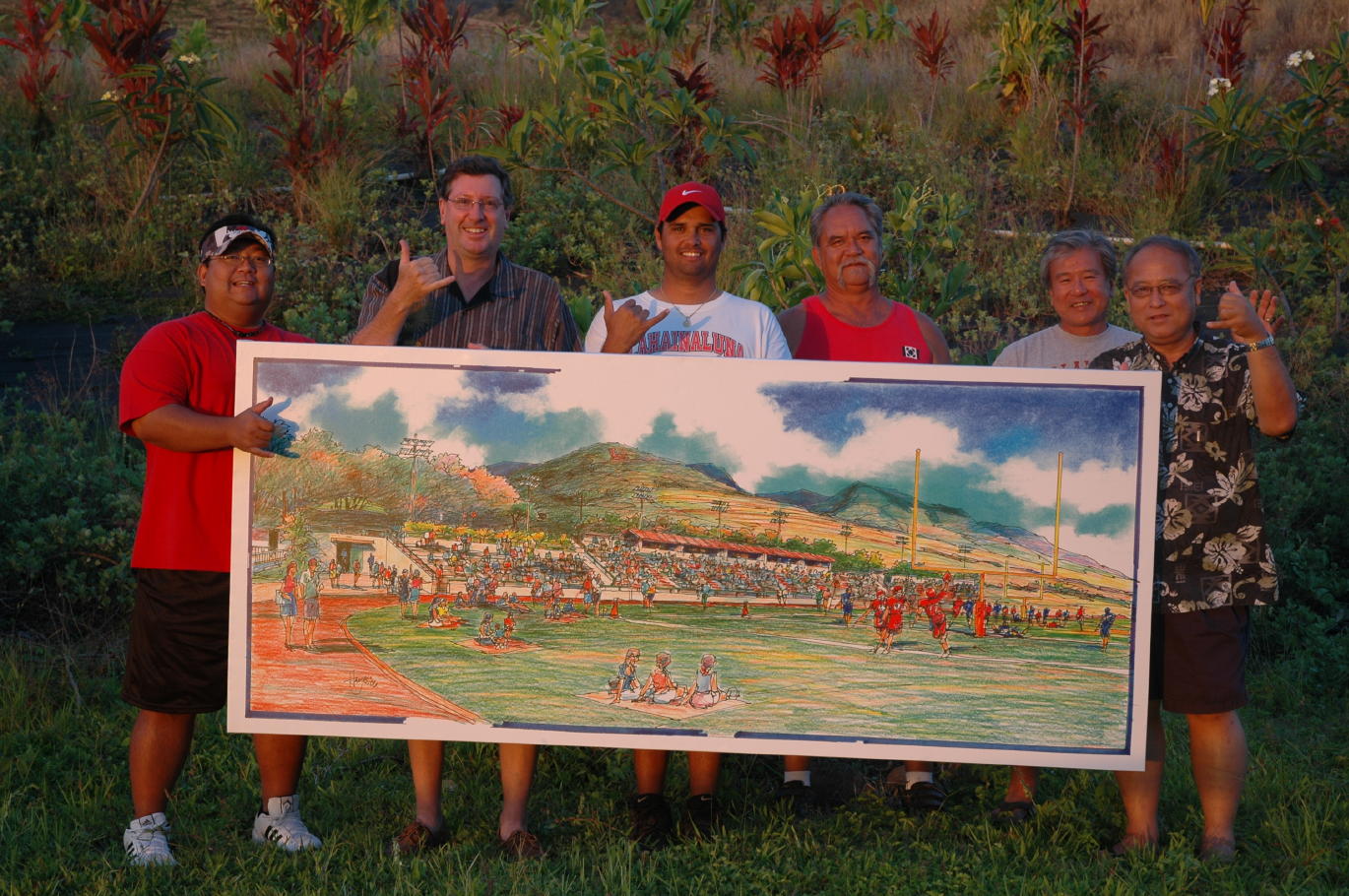 This is a picture of the LHSF Athletic Committee upon hearing that a million dollars has been donated towards the stadium. Since then, the Foundation has received an additional, anonymous donation of an almost equal amount.
The Northwest end of the old athletic field, 2008.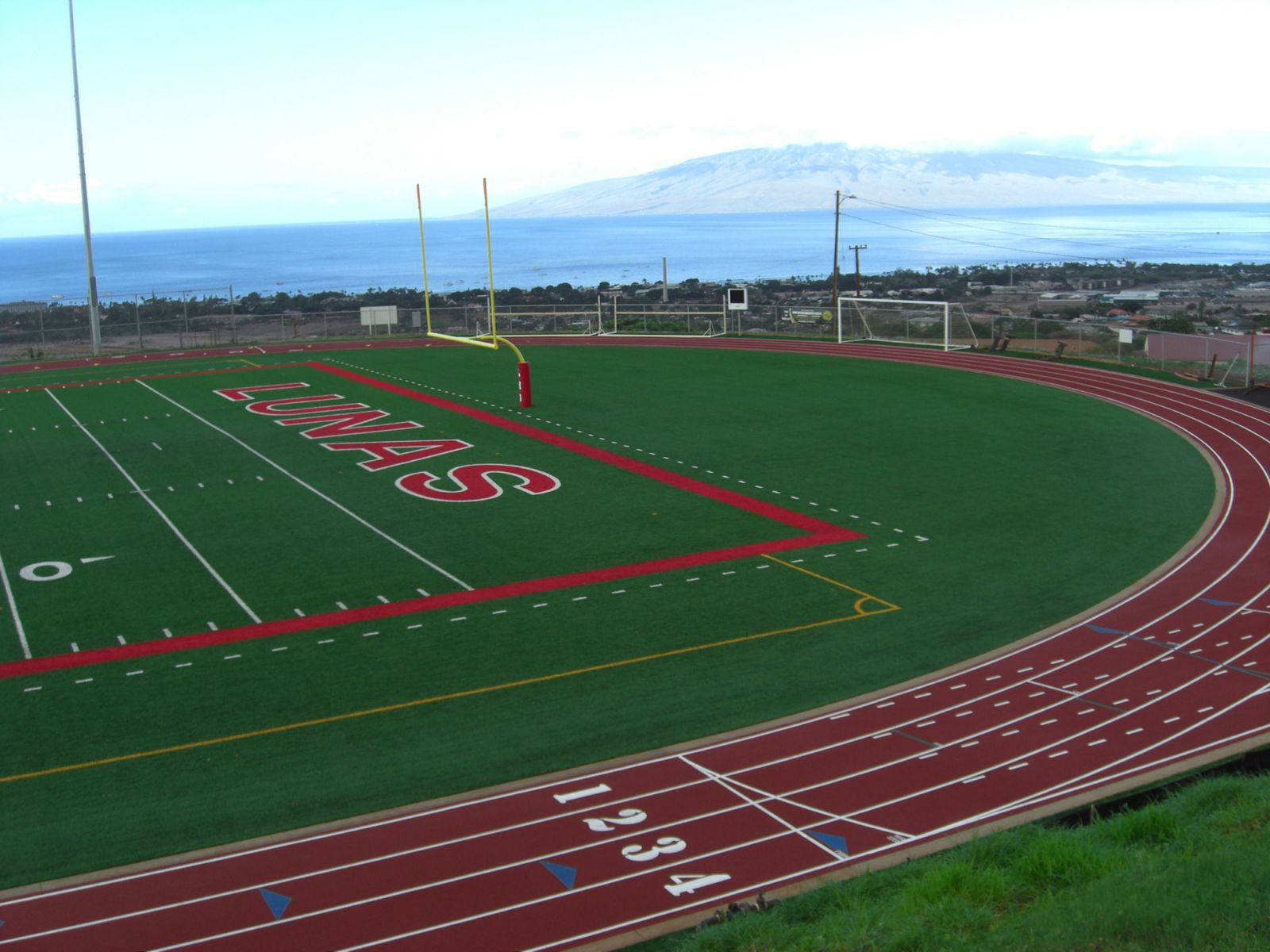 The field as it looks after the 2010 completion of Phase 1 of the stadium project.